Puradigm HEX COOL
THE INDUSTRY'S MOST VALIDATED PURIFIER FOR THE MANAGEMENT OF HARMFUL PATHOGENS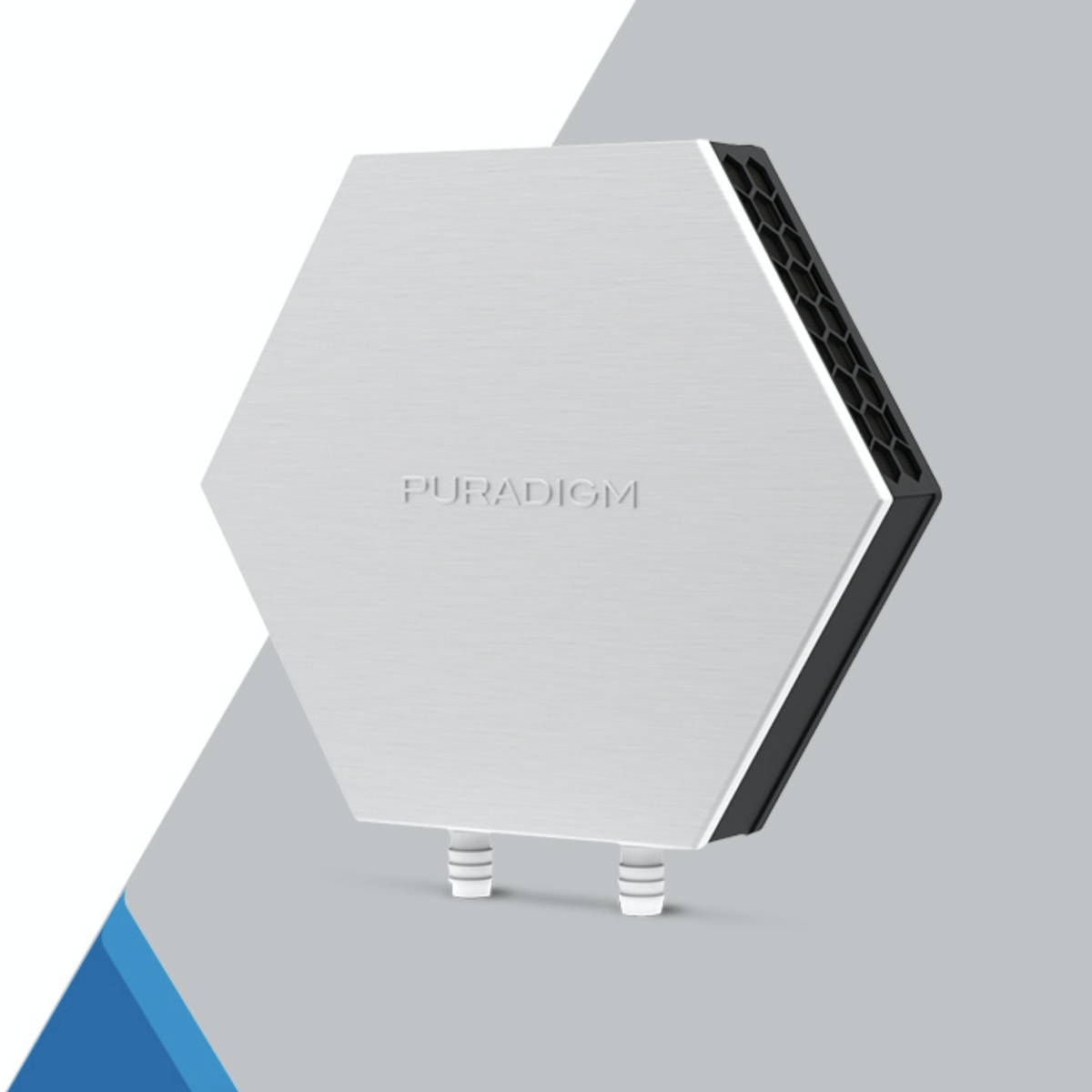 The Puradigm® COOL™ system has been designed for Ice Machines and challenging areas where hoses are needed to deliver Puradigm Technology to lower maintenance costs and provide 24/7 active air & surface purification.
Puradigm® COOL has been scientifically proven to manage potentially harmful contaminants such as E. coli, Listeria spp, Salmonella, Norwalk and Mold in ice machines and coolers. Additionally, because of reductions* in contaminants such as mold and yeast, Puradigm COOL can provide significant cost savings due to less frequent cleaning of ice machines as well as managed spoilage of foods in coolers.
Features and Benefits
Includes Puradigm Patented Technology
Proactive Air & Surface Purification Solution
University Tested and Validated by Kansas State University to reduce airborne and surface contaminants such as bacteria, viruses, mold and other pathogens.
Reduce contaminants and odors both in the air and throughout chillers or ice machines.
Simple, quiet operation.
Easy installation, LIVING.KY can assist and facilitate installation.
Maintenance
All Puradigm units have a Cell – Puradigm's intellectual property including our patented enhancement of PCO.
Puradigm cells should be replaced periodically for maximum effectiveness.
Puradigm units include some type of filtration to protect the Puradigm Cell. Replace/clean filters regularly to maintain maximum effectiveness and to comply with warranty.
---
Connect with a Puradigm Professional at LIVING.KY For Your Custom Solution Today!
Please either provide us with your details below, call or send an email so we can provide you with pricing and the perfect solution for your home or business.
Other Puradigm Products Available:
---