Puradigm PRO
THE INDUSTRY'S MOST VALIDATED PURIFIER FOR THE MANAGEMENT OF HARMFUL PATHOGENS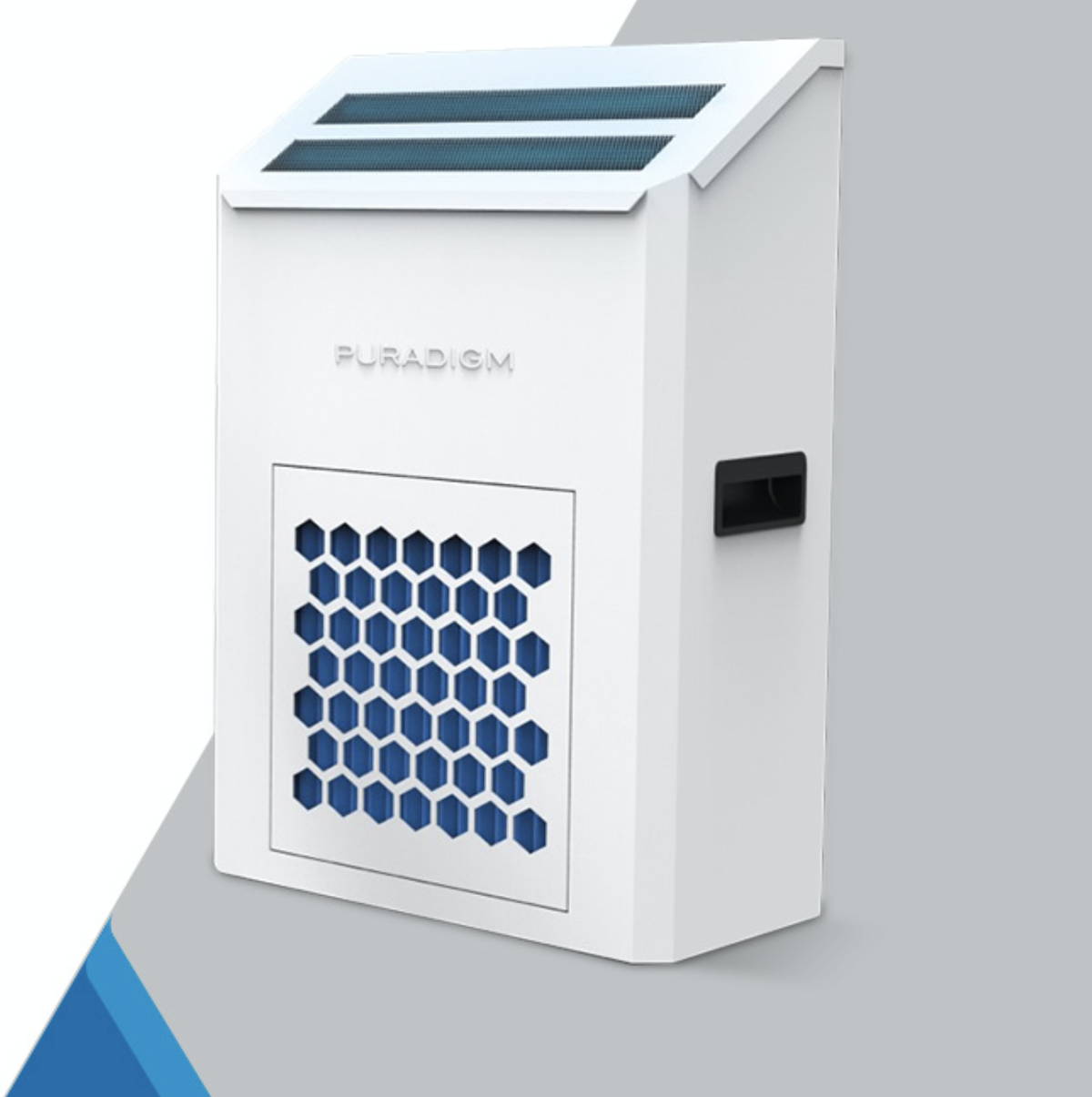 The PURADIGM® PRO is engineered for industrial and commercial applications that need the delivery of PURADIGM Technology to reduce & eradicate surface and airborne contaminants. The PURADIGM® PRO is easy to install and maintain as it operates 24/7 in harsh industrial environments.
The PURADIGM® PRO can be wall mounted, ceiling mounted and/or as a stand alone solution. This product has been tested and validated by reputable labs across the world to ensure safety and effectiveness in reducing bacteria, viruses, VOCs and other dangerous pathogens.
Applications include: food processing plants, food production and storage facilities, factory farms, health care facilities and other commercial applications.
Maximum Coverage - 5,000 s.f
Typical Coverage - 3,000 s.f
Based on 10' ceiling, each environment is unique, coverage will vary.
Features and Benefits
Includes Puradigm Patented Technology
University Tested and Validated by Kansas State University to reduce airborne and surface contaminants such as bacteria, viruses, mold and other pathogens.
Reduce odors both in the air and embedded in upholstery from sources such as food, pets and smoke.
Protect inventory and other warehouse environments with 24/7 air & surface purification system.
Simple, quiet operation – just plug it in and go!
Applications
Warehouse
Large Retail Stores
Office
School,
Restaurants
Healthcare Environments where Protection is needed most.
Gyms & Locker Rooms where Odors are strong.
and more.
Maintenance
All Puradigm units have a Cell – Puradigm's intellectual property including our patented enhancement of PCO.
Puradigm cells should be replaced periodically for maximum effectiveness.
Puradigm units include some type of filtration to protect the Puradigm Cell. Replace/clean filters regularly to maintain maximum effectiveness and to comply with warranty.
---
Connect with a Puradigm Professional at LIVING.KY For Your Custom Solution Today!
Please either provide us with your details below, call or send an email so we can provide you with pricing and the perfect solution for your home or business.
Other Puradigm Products Available:
---